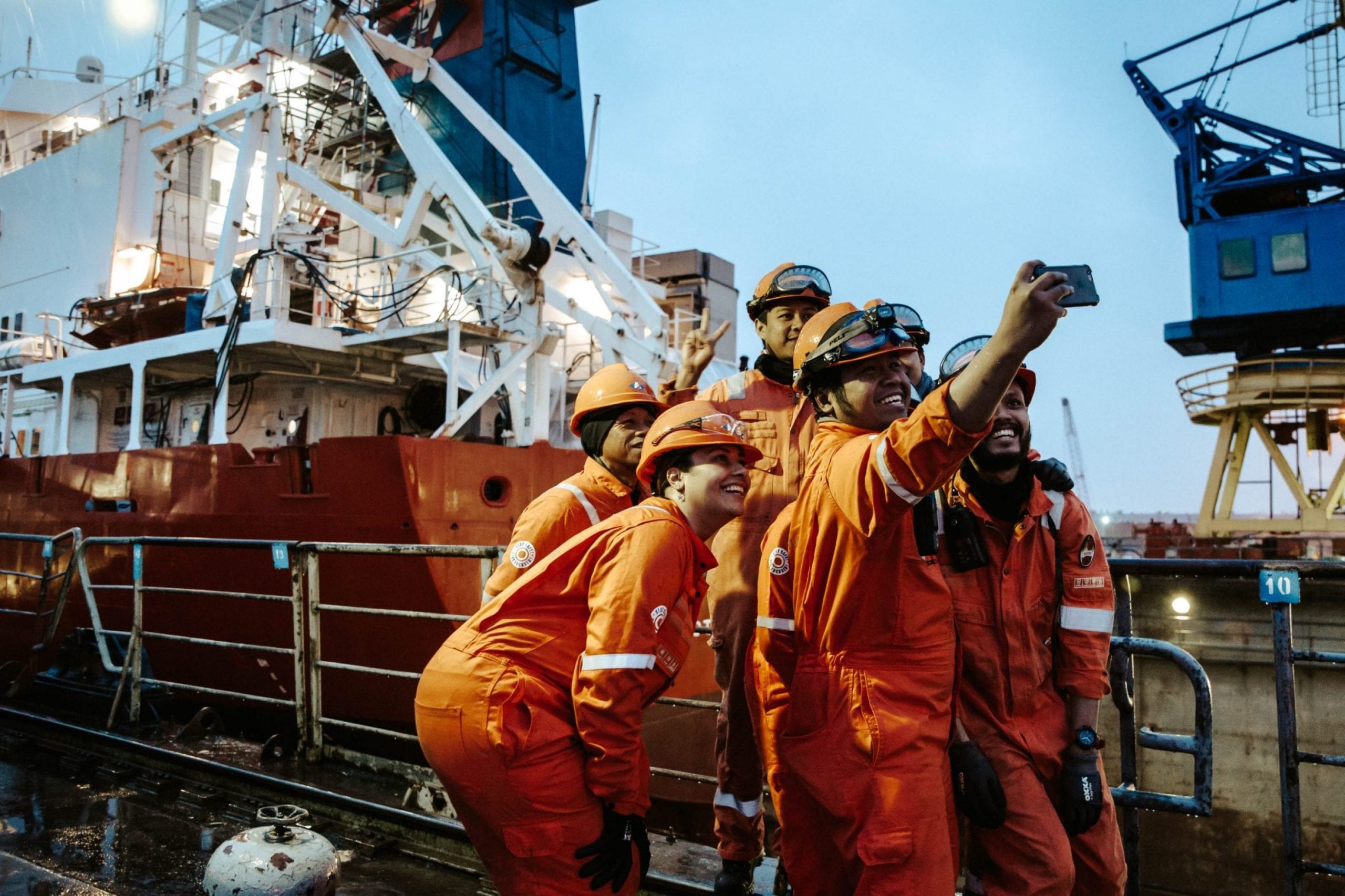 Sustainable growth report 2022
Sustainable growth report 2022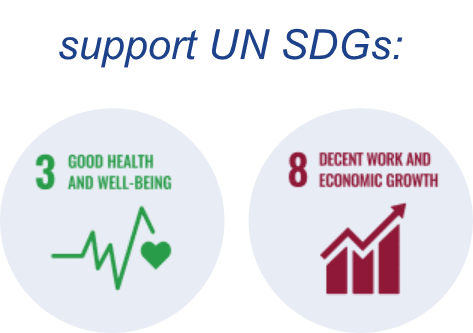 SAFETY
Great safety gives a great company. We aim for zero incidents. Working on board a ship has risks. However, we do everything to minimize these risks. Our people are being trained, stimulate to speak up for safety and learn how to work safely together. We also stimulate reporting incidents, minor or major, and near misses for incidents that almost occurred, as it is important to learn from each event. We work on a proactive safety culture which is very much about behaviour in being aware of what could happen and how to prevent an incident.
Safe and Sound, all year round
Safety is more and more embedded in our culture. On 17 June we celebrated our 365 days without Lost Time Incident (LTI). The safety record further increased, up to 475 days. On 5 October the first LTI of 2022 was reported. An absolute record for our company and our safety culture is so strong that an incident was reported, although knowing the company record would be broken.
In the end, it is not the record that counts, but our commitment to a positive safety culture so we can go home safe.
Key safety measures
Visible and felt leadership is measured by the number of senior management visits to our vessels, officer & rating seminars, and other opportunities to demonstrate a clear commitment to safety. Fortunately, we see the number of ship visits increasing. In 2022 27 ship visits by senior management have been made.
Normative safety
Normative safety is measured according to relevant international standards (IMO/ISM/SOLAS) and industry standards (OCIMF/ISGOTT/ISO45001). Implementation of the Safety Management System (SMS) and compliance with international safety and environmental standards are verified during internal and external audits ashore and on board.
In 2022 Anthony Veder adopted the nine lifesaving rules, as published by IOGP. These rules provide a clear overview of normative safety and are mainly intended to create more awareness of basic safety rules with office staff without nautical or HSE (Health, Safety, Environment) background. TMSA (Tanker Management Self-Assessment) is a tool to measure the implementation of industry best practices on a scale from 1 to 4, 4 being the best.
Management reviews are carried out by customers at regular intervals to benchmark our compliance related to other shipping companies. It is our target to achieve TMSA level 3 on all the TMSA elements. In 2022 we achieved a score of 3 on 17 out of 19 TMSA elements with an average score of 3.6 throughout all elements. For 2023 TMSA reviews are scheduled which will be a great opportunity to measure and benchmark our performance and gain a minimum TMSA level of 3 for all elements.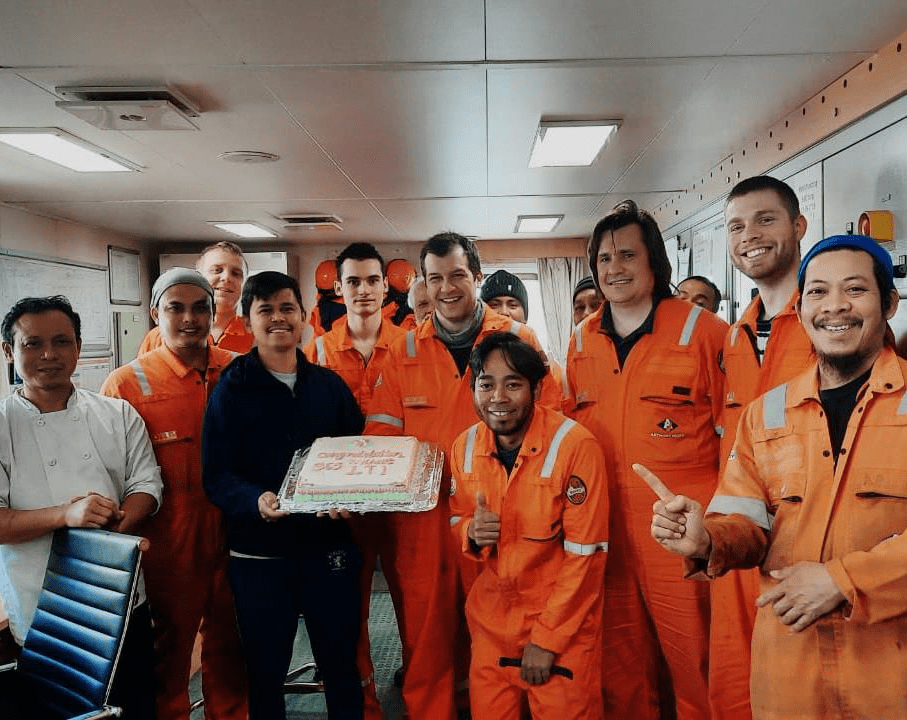 On board celebration: Safe & Sound all year round
Partnership
A partnership is a highly effective way to discuss safety and learn from partners on how to effectively improve safety culture and performance.
Partnerships are in place with many different stakeholders like customers (Shell partners for safety), P&I (Together in Safety), Manning agents and Tanker operators (ITOSF).
LTIF and TRCF
In our quarterly Safety Report, our safety indicators are published. All incidents are investigated and shared with the fleet and office for reflective learning.
Looking at the nature of the incidents we can conclude that most of them are related to behavior.
Given the relatively high number of hand/finger injuries and the fact that most of them occurred during maintenance, we will focus on this in our 2023 safety program & activities.
Near Miss reporting
The Near Miss Frequency Rate is decreasing because of our daily review and feedback on near misses.
Reports concerning defective equipment are phased out (as they should be reported in the defect module). Notable is the increase of near-miss reports in November, to 494. This was caused by the high number of near-miss reports made on vessels while at the Klaipeda shipyard.
The quality and learning potential of the reports has been continuously increasing to a high level. In 2022 focus remained on the quality of near-miss reports, raising the level of detail and involving more ratings in near-miss reporting.