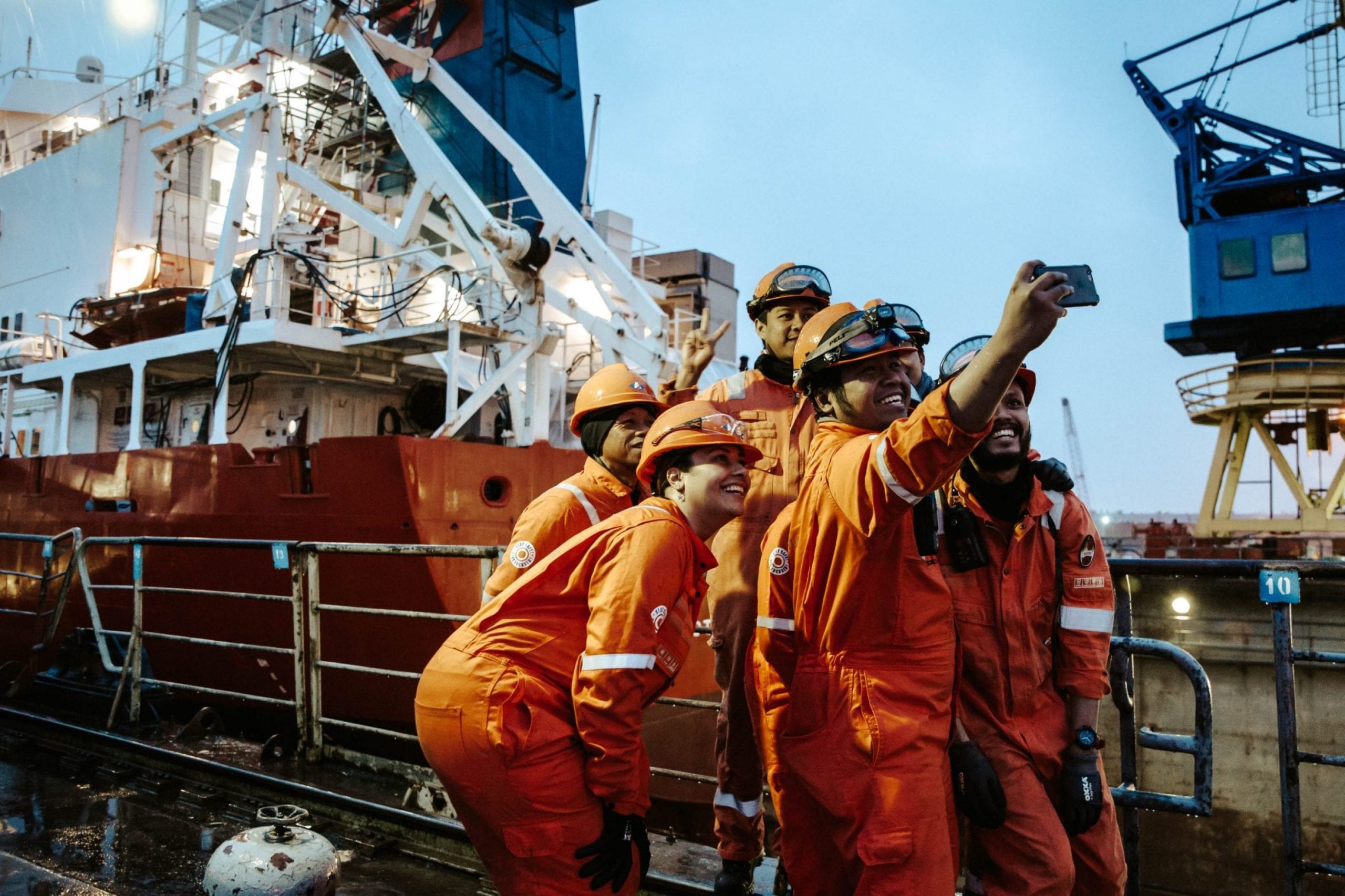 Sustainable growth report 2022
Sustainable growth report 2022
SUSTAINABLE PROJECTS
Work has been done on specific projects, including digitisation, that contributed or will contribute to reducing our emissions, whether from the funnel or related to our cargo, refrigerants or other emissions. Hereafter a few examples are given.
Coral Evolution – working towards zero methane slip On May 2021 the contract was signed for the build of our 30,000cbm LNG carrier Coral Evolution at HMD shipyard, Korea.
Part of the basic design phase is the selection of the propulsion setup, such as the main engine and auxiliary engines. Typically, engine selection is done on various criteria: power required for design speed, consumption at various loads during design speed, manoeuvring or eco speed. With our ambition to reduce our GHG emissions, methane slip is a new factor that we take into account.
As a result, we chose to select a 2 stroke Dual Fuel (DF) engine with low-pressure gas injection from maker WINGD for which we made an additional financial investment. Compared to a 4-stroke engine it offers better fuel performance and superior methane slip characteristics.
Methane slip characteristics might even be better with a 2-stroke high-pressure gas injection engine.
However, overall fuel performance and total cost of ownership of the 2-stroke DF engine with low- pressure gas injection is better compared with the 2-stroke DF with high-pressure gas injection engine due to the higher weight and the need for an additional reliquefication plant or subcooler to control the tank pressure.
By selecting this engine, we have taken another important step towards achieving our ambition of becoming net zero by 2035.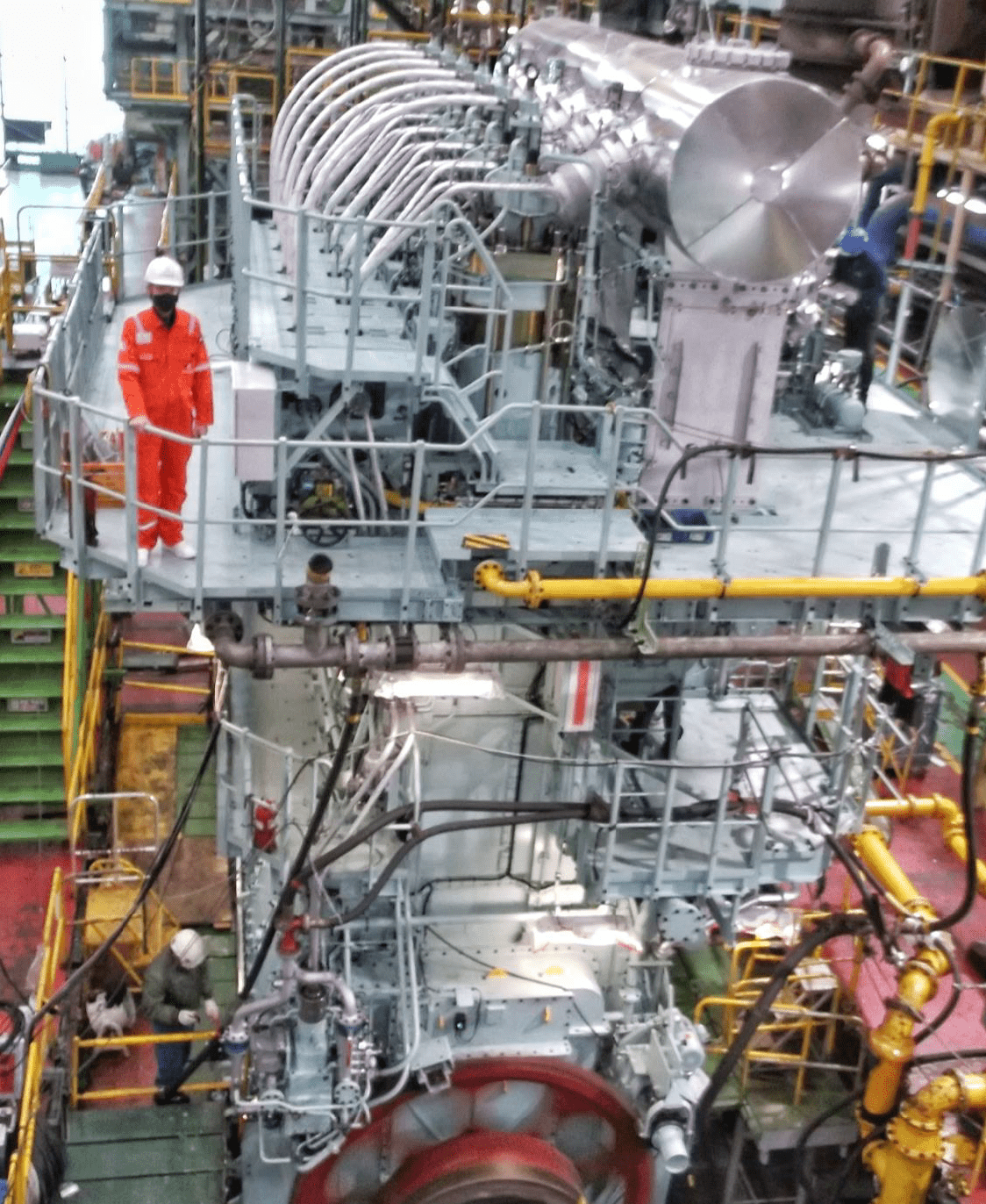 2 Stroke Dual fuel engine selected engine for Coral Evolution
Impact Refrigerants
At concept development, we make specifications for newbuild ships. Since the ship will service our fleet for 25 years after delivery, we quite often look 30 years ahead.
In 2018 we realised the impact of the EU F-gas regulation (517/2014). The F-gas regulation affects the maintenance, service and refilling of air conditioning, heating and ventilation (HVAC), cooling, and gas plant systems within the EU with substances that have a GWP >2500.
The 2020 ban is only applicable to virgin refrigerants. From 2030 it is forbidden to use reconditioned refrigerants with GWP >2500, meaning that if you empty your HVAC system, you cannot refill it with the recovered product, let alone purchase products in the market.
The EU regulation put us in a position to consider what substance to use as a cooling agent for HVAC, cooling plant and gas plant applications. After consultation with industry partners, and sustainability partners we decided to select a more ambitious target.
The most ambitious target in the clean shipping index (CSI) rating was using natural refrigerants (NH3, CO2, Propylene) or hydrofluorocarbons (HFCs) complying with GWP<1850.
We considered the flammability and toxicity of several products and decided to specify GWP<1850 as the limit for refrigerants in the specification of Coral Nordic. We finally agreed with the yard to use R407C (GWP=1774).
For future products, we are once again considering further reducing the GWP of cooling agents. The main arguments are that with reducing GWP, either (or both) the flammability or the toxicity of the substance increases, for example, the use of HFOs or NH3 as cooling agent.
Learn more about replacing the refrigerant compressor. 
Read this story written by Engine Room apprentice Aleksandr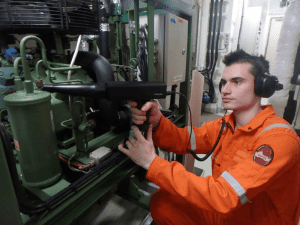 H2Sines.RDAM
We are taking part in a consortium with Shell, Engie and Vopak and started the H2Sines.RDAM project. With this group of companies, we will study the feasibility of producing, liquifying and transporting hydrogen from Portugal to the Netherlands.
H2Sines.RDAM is a courageous project which will enable the distribution of green hydrogen by sea across the European continent. For this, new technologies are needed to move green energy from areas with an abundance of renewable energy potential to these energy-poor zones.
The project partners will set up a full supply chain, shipping liquid hydrogen generated at a large- scale green hydrogen production facility in Sines, Portugal, to a new liquid hydrogen terminal in Rotterdam. From there the hydrogen will be used to meet industrial and transportation demand for zero-carbon fuels. As part of this project, Anthony Veder
will, assisted by Shell and Engie, assess the feasibility of the design, construction, and operation of a 16,000 cbm liquid hydrogen carrier intended for this project. This ship should be able to supply an import terminal in Rotterdam with 36,500 mt of liquid hydrogen per year.
As a first-of-a-kind project at this scale (the only existing liquid hydrogen carrier Suiso Frontier is just 1,250 cbm) this ship will require technology and craftsmanship that has not been fully developed yet. The main goal of this feasibility phase is to map the different technologies needed for this ship and their respective technology readiness levels. Connecting and cooperating with our project partners will accelerate these developments.
Participation in this project underscores Anthony Veder's commitment to contribute to the development of a low-carbon energy system and will strengthen our position for the future of the liquefied gas shipping market.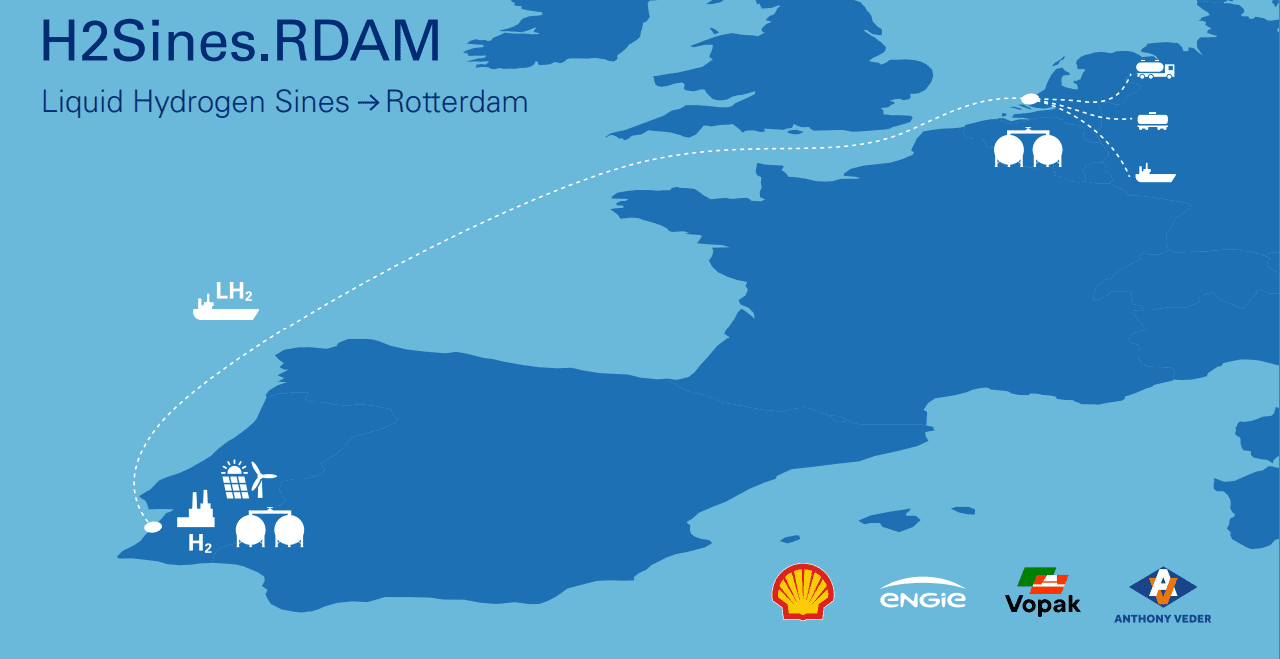 Reduce plastics on board: drink from the tap
We aim to reduce plastic waste on board. One of the measures is replacing plastic drinking bottles with a drinking water system. Currently, 30% of our ships in ownership have such a system installed. For a fleet-wide installation, we will learn from the experiences of these systems and use this to reach a consensus for the installation of one supplier for modern water filtration units, dispensers and sustainable drinking water bottles.
We have planned for a gradual roll-out on all our vessels starting in 2023.
With this, we also focus on crew adaptation by providing information on water safety and how to use a of drinking water system on multiple occasions. The first steps were made in 2022 during our Ship & Shore Connect sessions and by sharing experiences of colleagues in our internal magazine Ventmast.
Colleagues on board are already very enthusiastic about using the drinking water system on board.
Read this contribution from Mykola, Martin and Azwin: 'Drown out plastic bottles'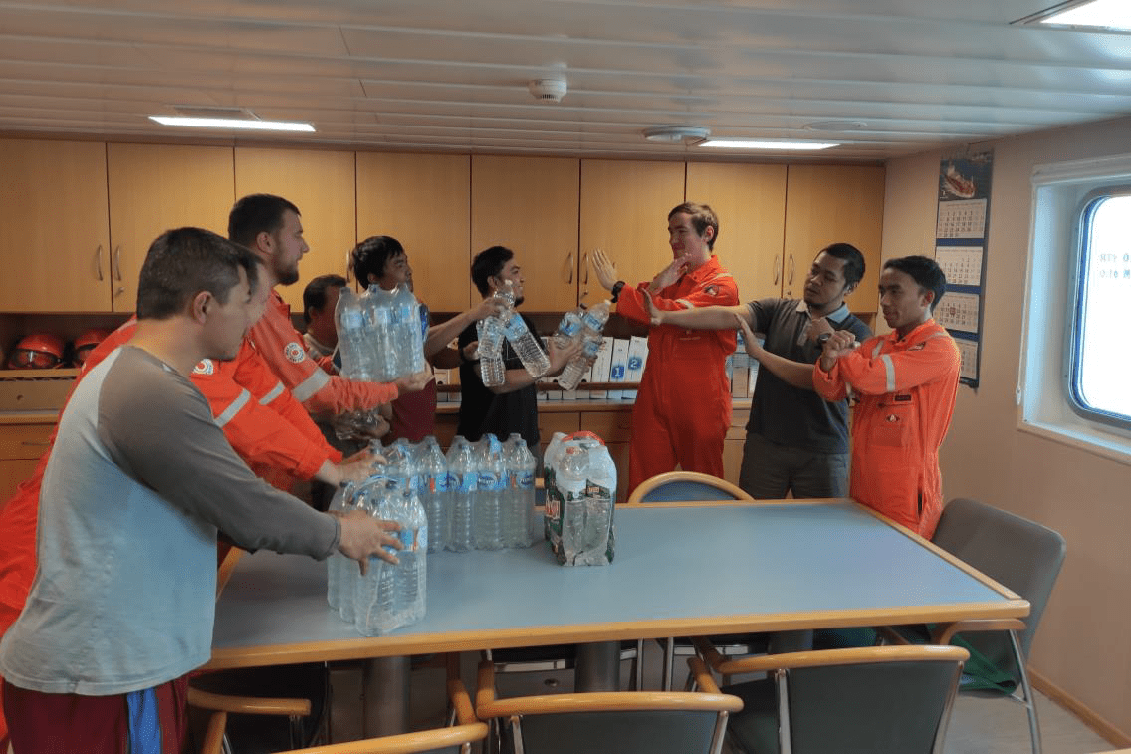 Digital Services Projects
We consider digitisation key towards realizing our ambition. We have been working on vessel performance tooling and remote assistance to support our environmental targets.
Vessel Performance
A proof of value regarding vessel performance has been delivered; using the automated data collection on our vessels in combination with artificial intelligence/algorithms to assess vessel performance and signal anomalies.
The proof of value delivered us a better understanding of how we can influence the performance of our vessels and formulate best practices around speed, consumption and emissions. The findings of the proof of value are used to develop first concrete instructions and steps towards reducing operational variance across the fleet, better controlling our energy consumption and emissions.
Remote Assist
The first step of our Remote Assist project has been delivered, aiming to reduce the lead time of a technical incident by bringing the required knowledge to the problem quicker.
A new iteration is going to be made, focusing on using other devices. Leveraging live audio and video connections from anywhere in the world to our vessels. Also significantly reducing the number of travel moments to and from our vessels by our colleagues, service engineers and spare parts. While assisting our seafarers quicker with the required knowledge, reducing the stress levels on board often associated with technical incidents.
Next to the internal focus of these projects, a study has been performed to understand how we can leverage digital technology to improve the services we offer to our customers (Environmental).
The many interviews that have been conducted provided a good understanding of what our customers expect of us and how digital technology can be leveraged in that.
This will be followed up with changes to the technical infrastructure first and a possible wider range of services second.