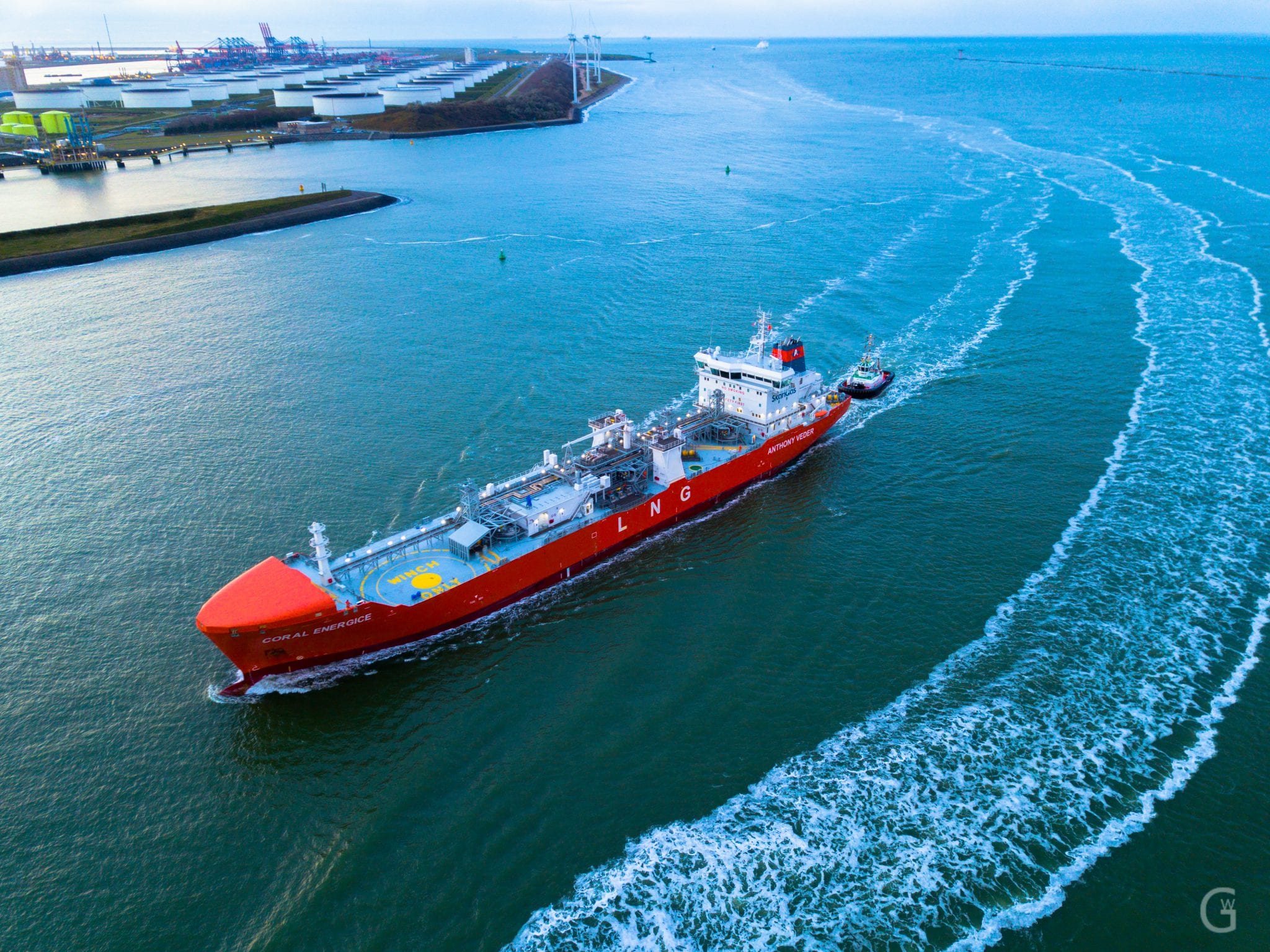 Driven by innovations
The expansion of our fleet and business has always been driven by innovation in relation to the demands of our customers. Our continuous search for efficient logistical solutions for our clients has resulted in innovative shipping solutions such as the world's first combined LNG/LEG carrier.
The teams that work on these projects consists of experts in various disciplines within our organization. They follow a systematic, well-structured approach to ensure that professional standards and best practices are built into all projects.
LNG carrier with highest ice class notation
Early 2018 Coral EnergICE was added to our fleet, world's first small scale LNG carrier holding an Ice-Class 1A Super. The main purpose of this 18,000 carrier is to bring LNG to the Manga LNG terminal in Tornio, Finland all year around. This terminal provides sustainable energy to the Northern industry in Finland. It serves the entire Bay of Bothnia region as well as industrial and mining operators, maritime transport and heavy-duty road transport in Northern Finland.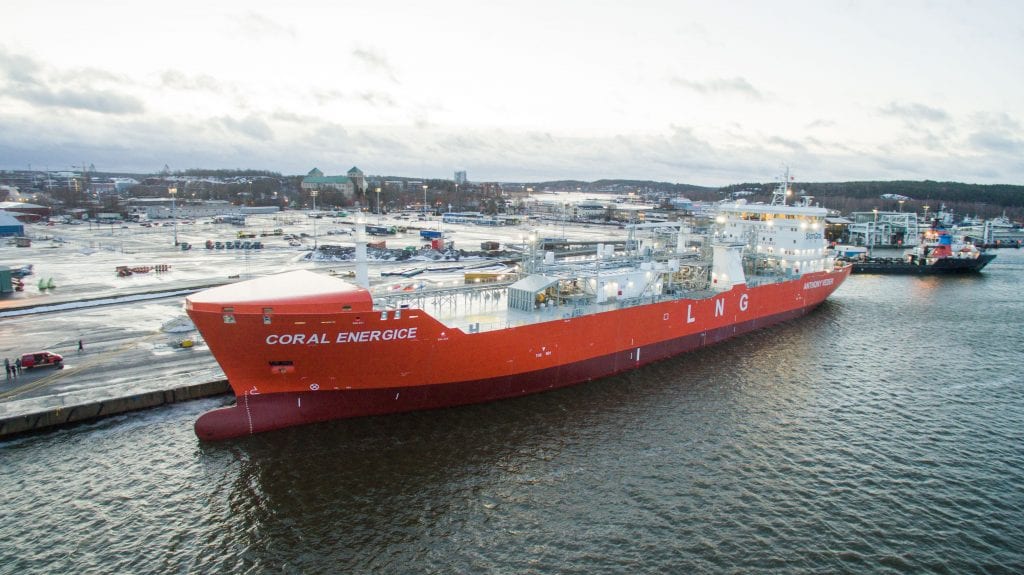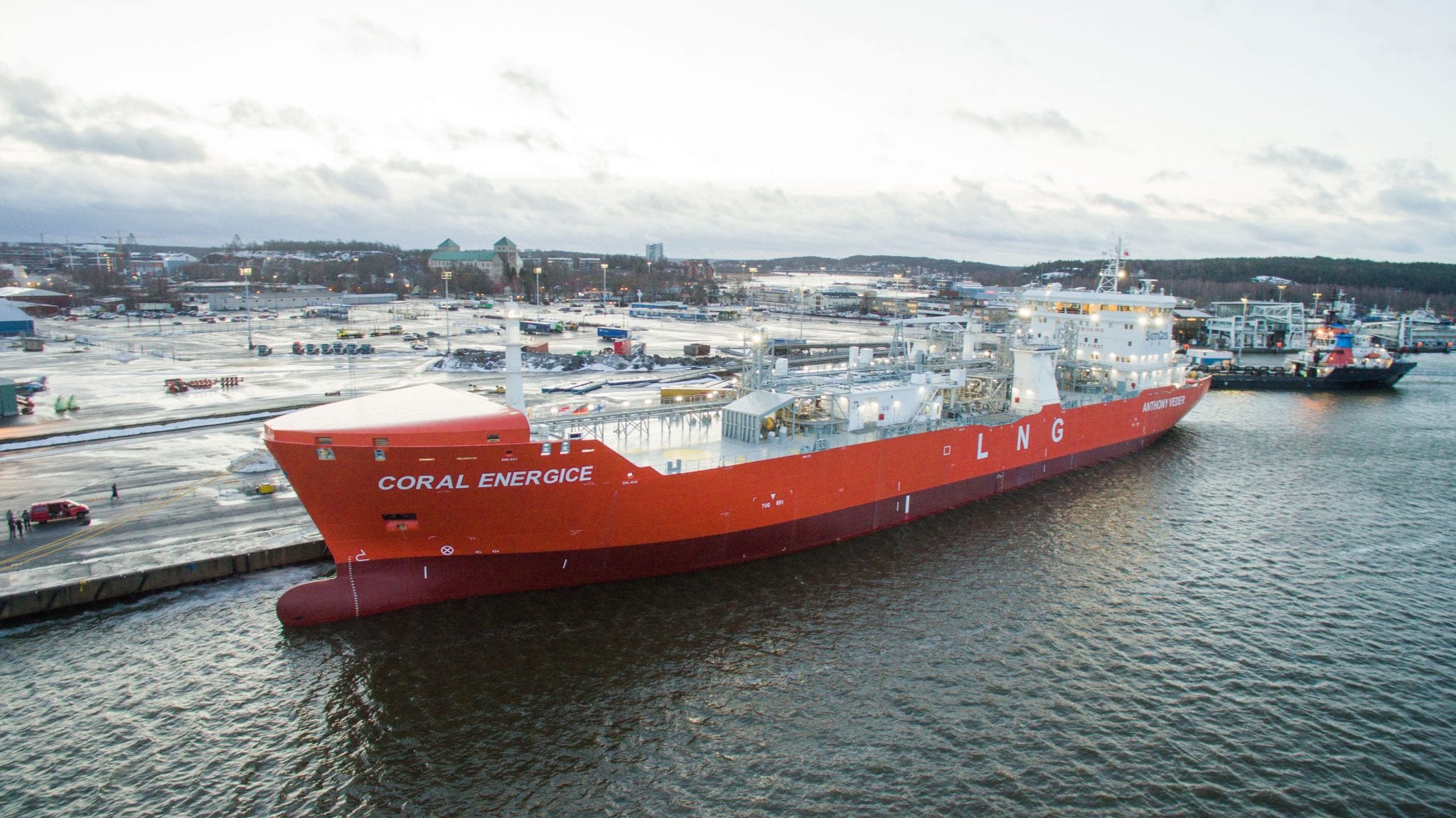 The vessel's hull is reinforced to break through one-meter fresh ice with the engines and generators designed to give the vessel extra power when sailing through ice and harsh winter conditions. Furthermore, this state-of-the art vessel is equipped with a dual fuel engine and uses LNG boil-off gas as a fuel for its main and auxiliary engines.
On deck innovations also provide for safe operations. One such example is the cap, which protects the equipment and prevents icing outside. The vessel also has additional shelters on deck with warmer platforms for the crew's feet. Heat tracing on the doors ensures that they will always open, no matter how harsh the conditions might be.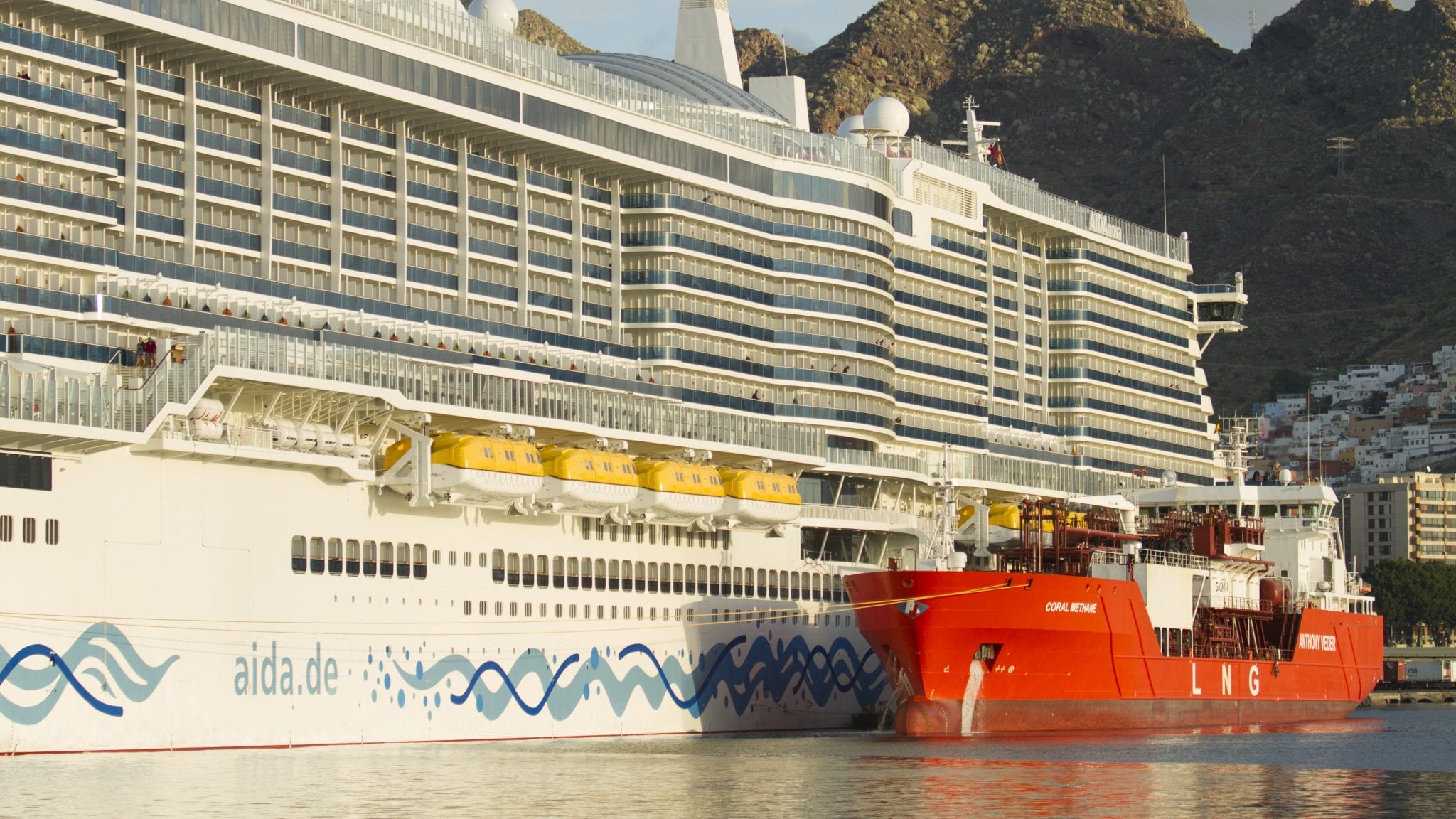 We offered a concept of a vessel that could transport LNG, Liquefied Ethylene Gas (LEG) and Liquefied Petrochemical Gas (LPG). This solution provided growth for the charterers in their small-scale business and offered flexible solutions for their LNG trade.
After her modification to a dedicated LNG bunker vessel in January 2018, Coral Methane was again pioneering. She successfully bunkered the world first LNG Cruise ship, being a benchmark for the rest of the industry to follow suit.
Her duel Azimuth podded propulsion made her highly maneuverable and a prime candidate for conversion to a bunker vessel. She is able to approach and depart customer vessels without any tug assistance.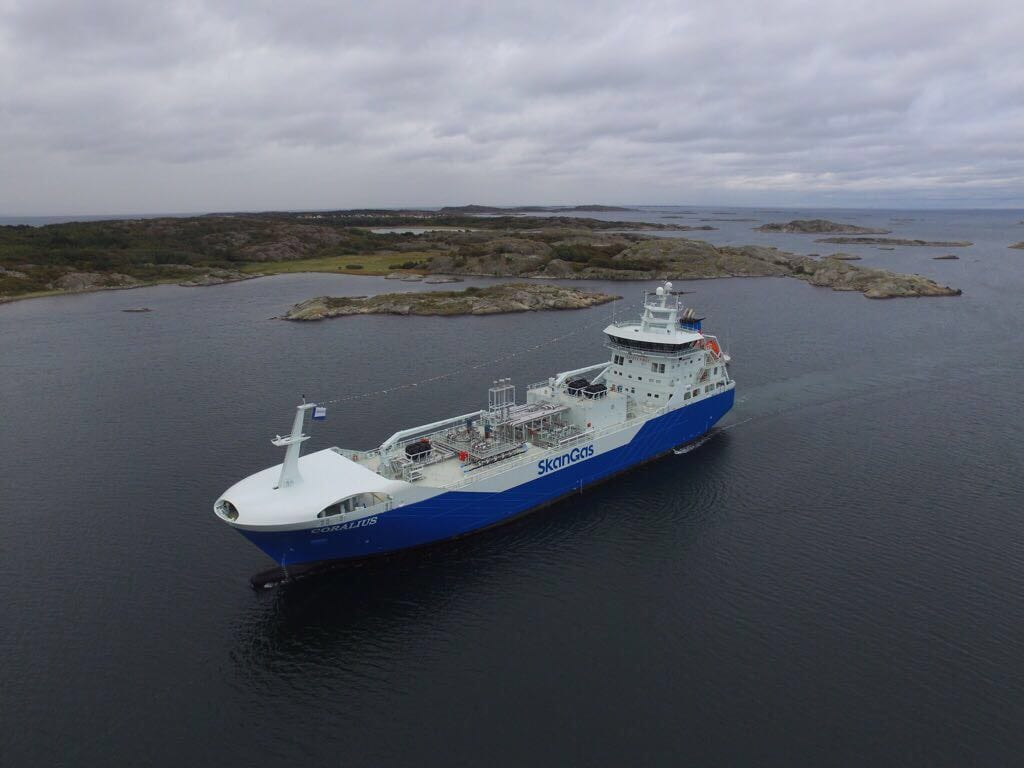 Safe LNG bunker solutions
In 2017 Coralius our 5,800 cbm LNG bunker vessel was delivered. This bunker-feeder is designed as a distribution vessel that is specifically suitable to perform bunker operations. The elements integrated in the design to make it highly suitable for bunkering operations are:
Second deck crane for hose and fender handling
Clean deck for a safe and visible area during bunkering
Improved maneuverability by stern and bow thruster
Reserved space for an optional fixed LNG transfer system
Reserved space for an optional boil-off gas management system
World's first LNG fueled Ethylene carriers
Our Ethylene Carriers Coral Star and Coral Sticho are equipped with dual fuel propulsion. These vessels are trading in North West Europe and were launched in 2015 as the first gas carriers ever that use LNG as a fuel without carrying LNG as cargo.
Our involvement as supplier of bunker vessels and as owner of LNG fueled vessels makes us uniquely positioned at the forefront of switching to a cleaner burning fuel.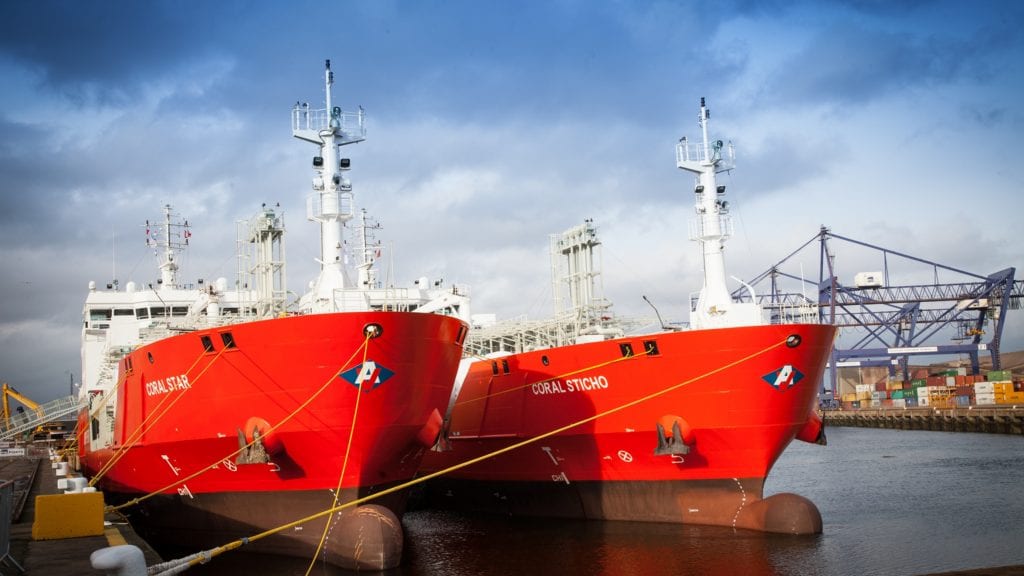 This is emphasized by our representation in the board of the Society for Gas as a Marine Fuel (SGMF) and our active participation in working groups to provide standards. We actively help 'writing the book' to further expand the safe and efficient development of the market for LNG as bunker fuel.