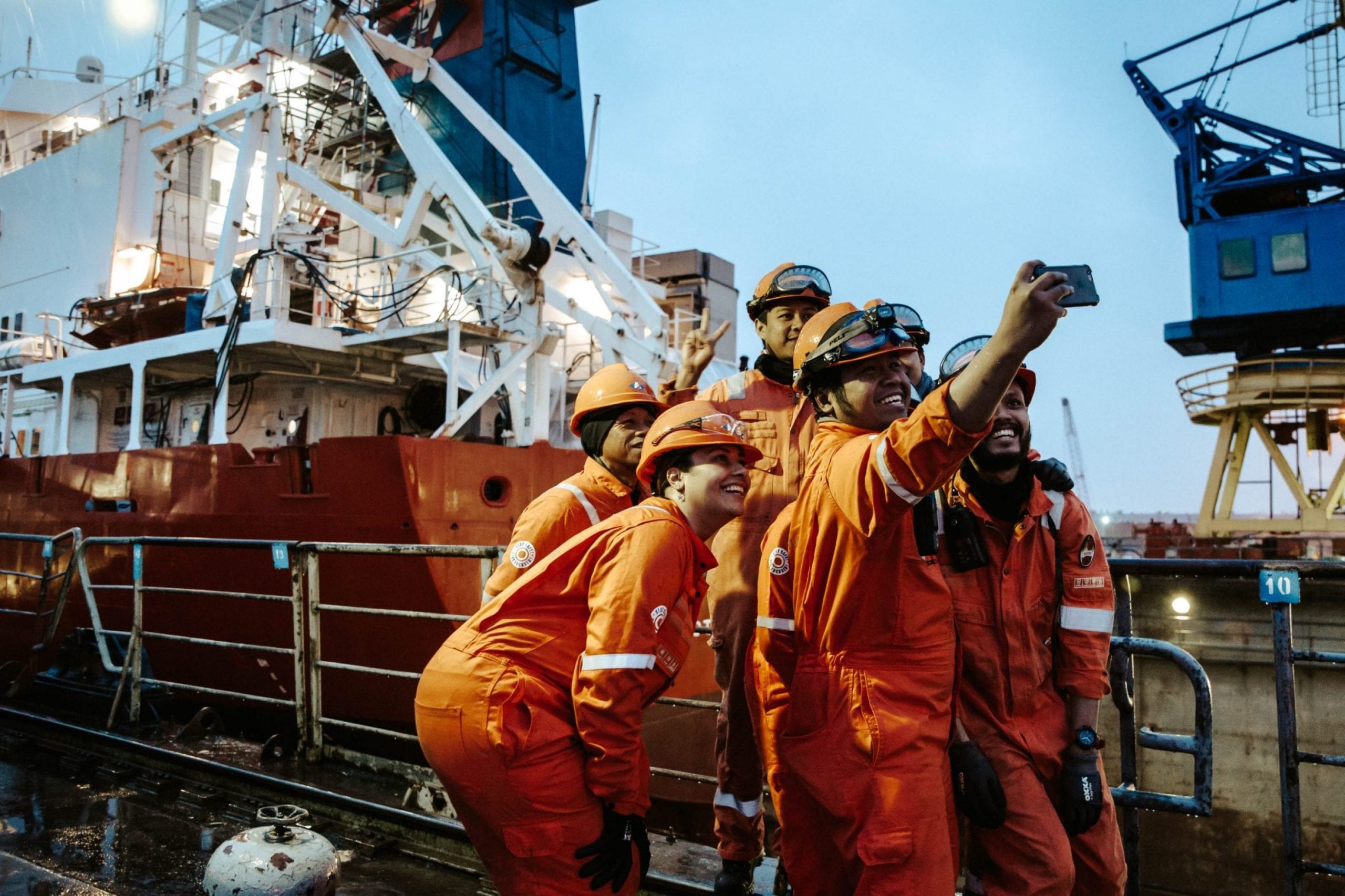 Sustainable growth report 2022
Sustainable growth report 2022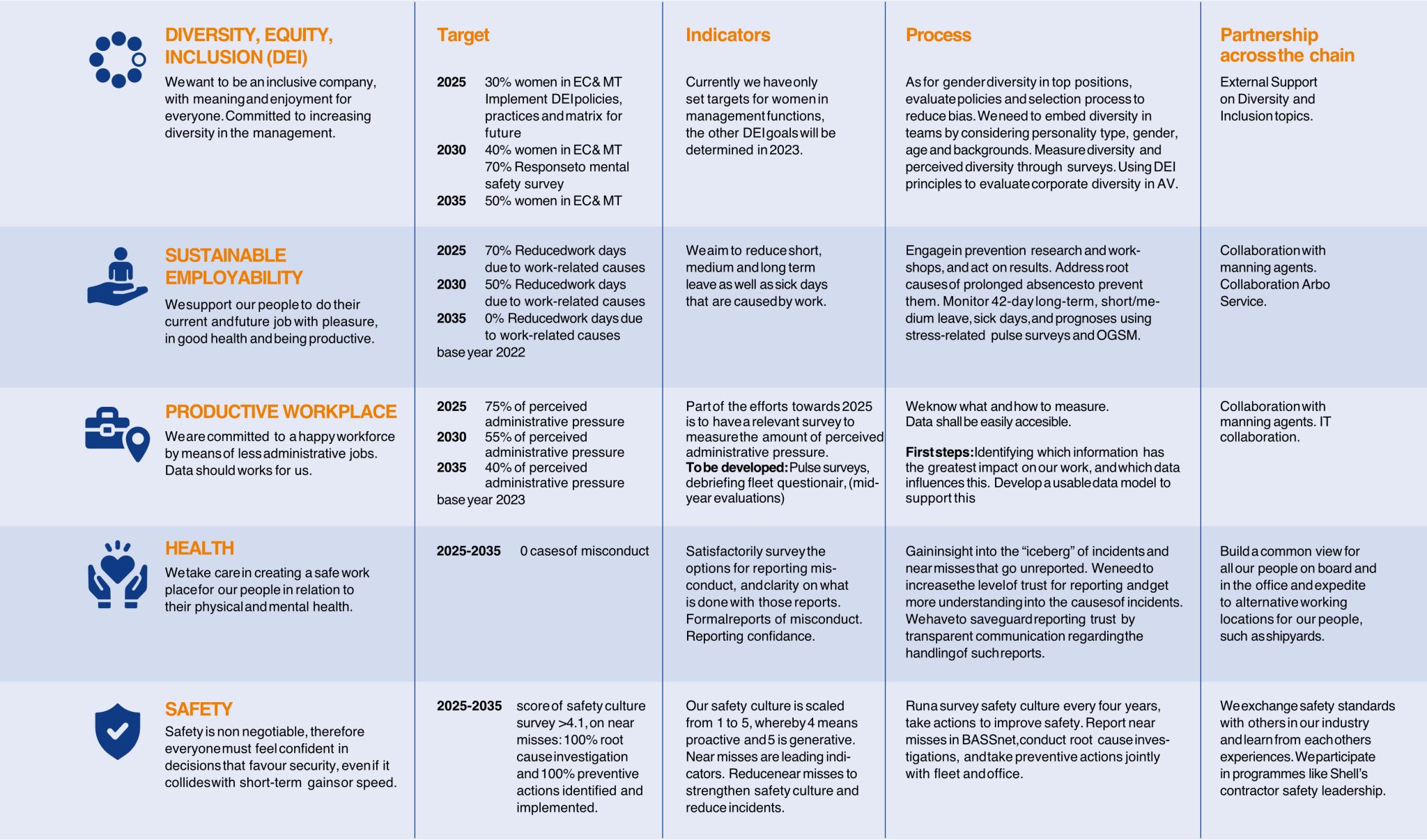 The previous years were quite challenging due to the COVID pandemic. Beginning 2022 we happily welcomed our colleagues to work in the office again and balance working from home and at the Parklaan.
However, our crew was still very much affected by restrictions during 2022, especially seafarers sailing in the Asian region. Additionally, the war in Ukraine, which started on 24 February, disrupted the lives of many colleagues and their families.
We are proud that we could offer a safe place to stay at a location in Zeeland, to those in need of shelter. This situation also impacted many colleagues on board as they were affected due to a disruption in their planning and/or travel schedules.
As part of our commitment and care to our people, we have outlined our targets until the year 2035 as provided in our social roadmap.
Adding to this within this section Care for People, we recognize the following topics:
Social Strategy
Diversity, Equity & Inclusion
Well-being
Safety
Training & Development