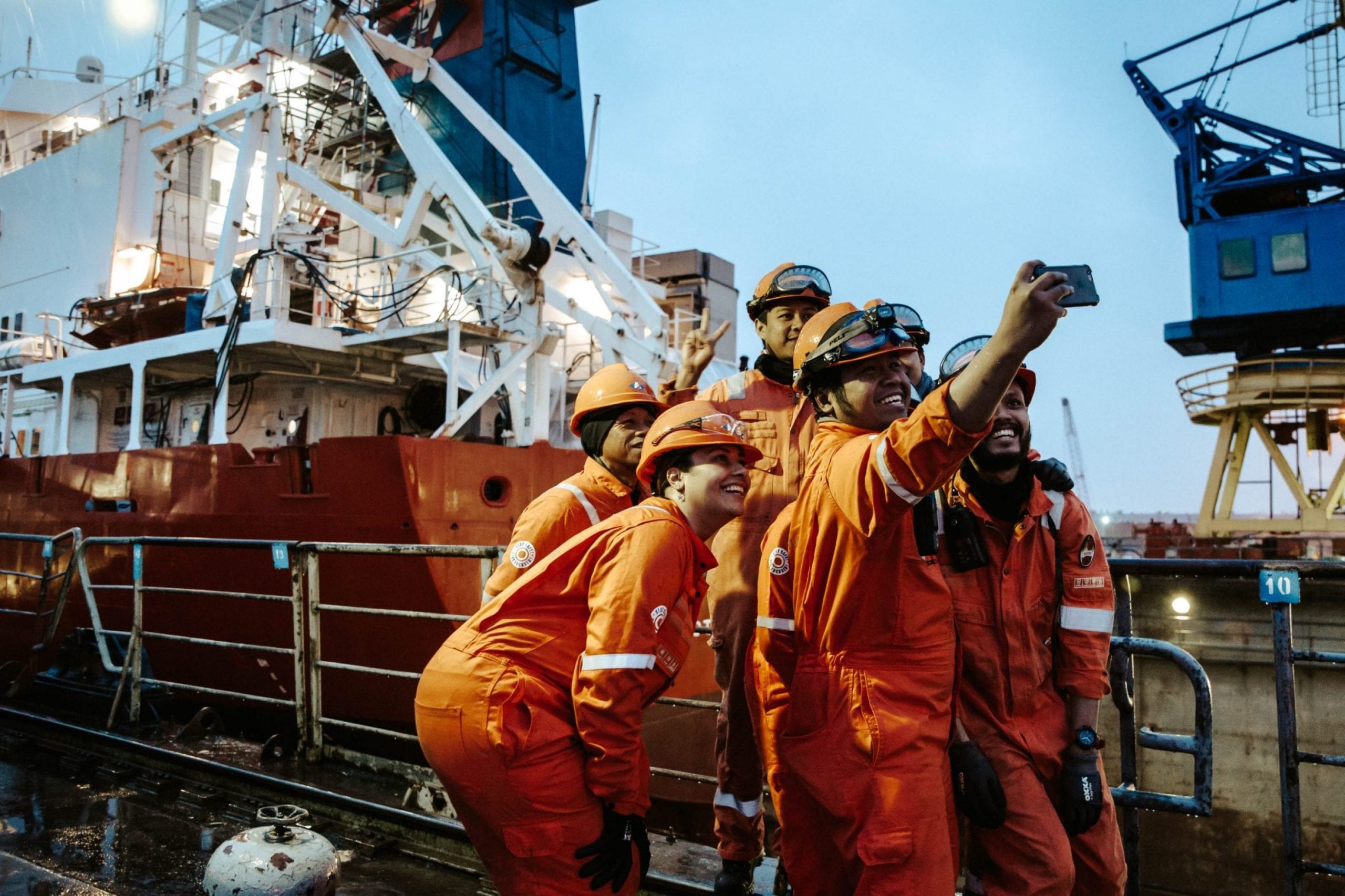 Sustainable growth report 2022
Sustainable growth report 2022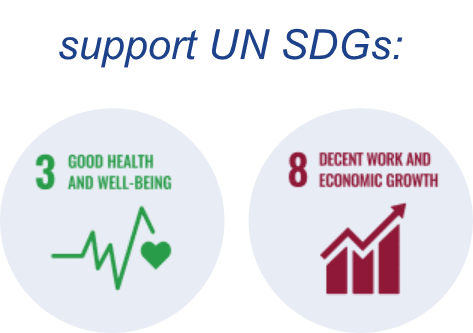 TRAINING & DEVELOPMENT
Training and development are continuous processes especially those related to safety and job-related trainings. They are inevitable and incorporated into our processes. Having an appropriately skilled workforce is essential for our operation and inevitable for growth. One of the tools we introduced in 2021 for our seafarers is the Anthony Veder Training Passport. This is an online tool which keeps track of the competence level of our seafarers and assists in the coaching role and preparation for promotion.
Sea the Future
In February 2022 we organized the second session of our online officers conference: Sea the Future. For this edition, junior officers on leave were invited, ten weeks after the first edition.
Another Sea the Future was organized at the end of November. For this edition, all officers on leave were invited. The conferences offered a plenary presentation on the Company's Strategy presented by the CEO after which a Q&A was held.
Furthermore, a wide variety of workshops were offered during break-out sessions. The Sea the Future session for all officers also provided a workshop on leadership and concluded with a motivational speaker on the Change Mindset.
Secure Base Leadership
In 2019 we introduced the principles of Secure Base Leadership (SBL). We believe that a good understanding of the principles around Secure Base Leadership is paramount to build trust in our organization. In 2022 the Management Committee two times joined a 2-days training program to deepen the understanding of good dialogue and caring and daring.
During our online officers conference, Sea the Future, all attendees participated in the leadership workshop which focused on the principles of Secure Base Leadership style. In three different groups, trainers from an external agency gave useful tips which seafarers could use on board and in their personal life.
Professional program
In 2022 9 office colleagues participated in the Professional Program, a program for professionals to develop personal effectiveness. Each year we offer office colleagues the possibility to join an in-depth personal development program to enhance their self-awareness, performance and further improve collaborations with stakeholders both in and outside the company.
Safety training
Training and development play an important role in a proactive safety culture. Improving competencies and safety leadership means less depending on procedures. We developed an in-house training program mostly in a reflective learning format with sufficient room to share experiences and knowledge.
Six Safety Leadership Training sessions were given to various officer ranks in Riga, Rotterdam, Jakarta and Manila. With these trainings, 75% of our Safety Officers have received the in- house safety leadership training and 32% of the top five officer ranks have. During 2023 another six trainings are scheduled, which complete the training for all necessary ranks.
Training office staff is equally important as training people on board. In 2022 10 workshops were given on topics such as safety management, risk assessments, ship security, reflective learning, sustainability and incident investigation. Registration of people trained is incomplete. We will improve registration in 2023.