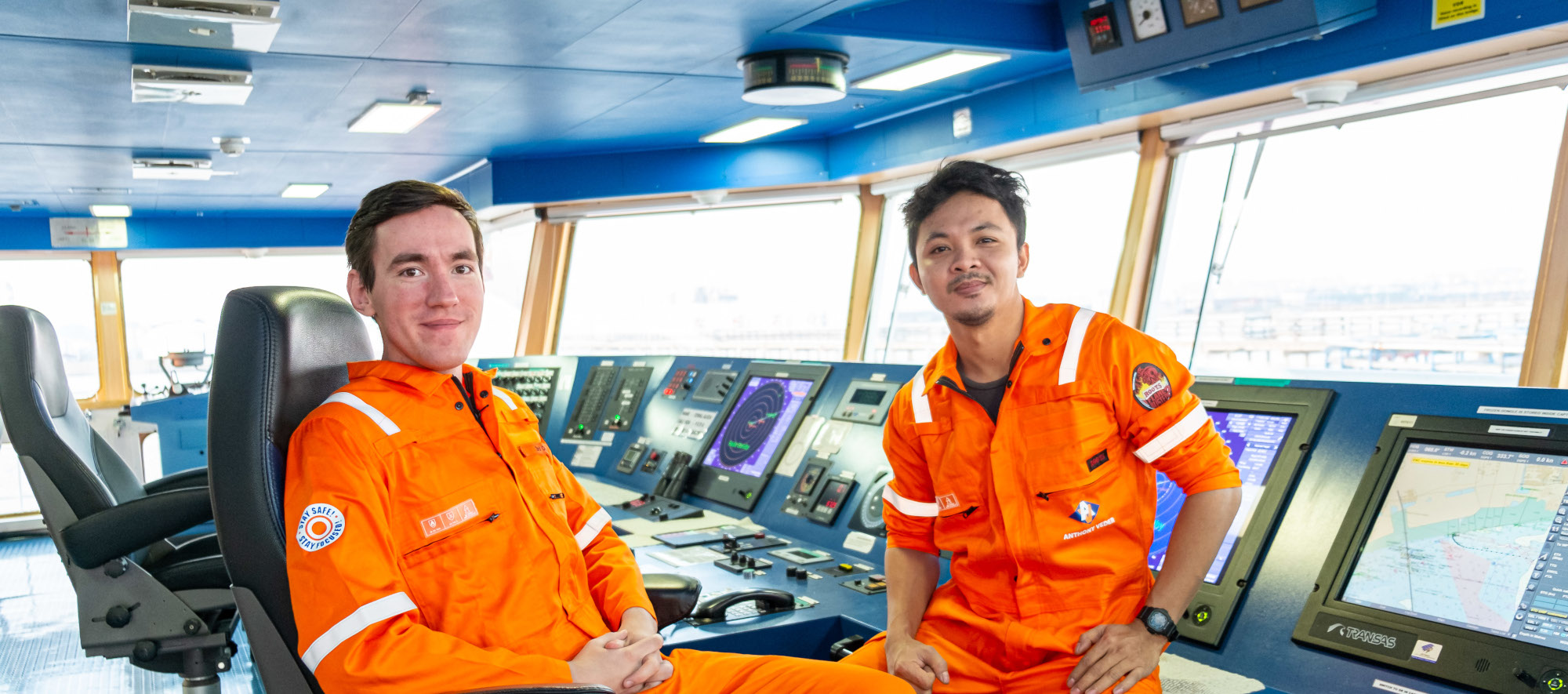 Working at our fleet
Anthony Veder is proud of the vessels she owns. As an integrated shipping owner we not alone are responsible for the technical and commercial state of the vessels but also for our crew. Emphasizing on diversity we work with different agencies to be able to contract different nationalities. When you have an European nationality you can check out our vacancies below. For any other nationality we revert you to our manning agents also stated below.
What people have a good fit with Anthony Veder? People that fit our values and would like to grow with us, both personally and professionally.
Think you've got what it takes to succeed in the dynamic world of gas transportation? Then we would like to hear from you.
AV Training Passport
We developed our own training system called: AV Training Passport. This is a tool to help our seafarers grow in their careers and keep track of their competence level.
It will benefit all seafarers to have uniform competencies and expectations around the fleet. Furthermore, it assists in the coaching role and preparation for the promotion of our seafarers.
By having the AV Training Passport all the required competencies are structured in one tool. Everyone can study at their own pace and when finished, you can ask your assessor for an assessment. All the competencies are written by our own seafarers.