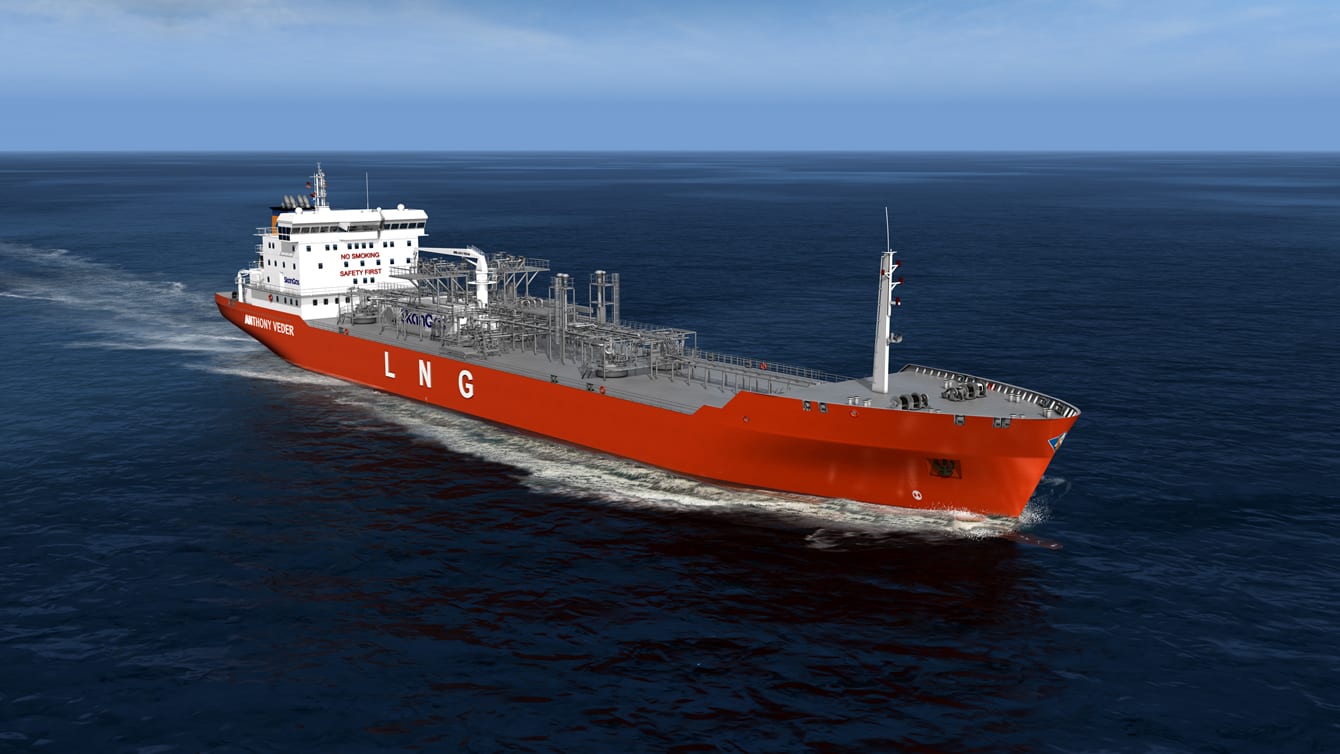 Press release: Gasum and Anthony Veder sign a contract for a new LNG carrier
Rotterdam, 26 June 2015
PRESS RELEASE
Rotterdam, June 26, 2015
Gasum and Anthony Veder have signed an agreement for a long term time charter of a new ICE Class 1A Super LNG carrier.

Download full Press (PDF)

The 18,000 cbm vessel will be built at German shipyard Neptun Werft and delivered at the last quarter of 2017.
Gasum and Anthony Veder have agreed on a long term timecharter for a state of the art 18,000 cbm LNG carrier. The vessel will be constructed at German shipyard Neptun Werft, which is a subsidiary of the Meyer Neptun Group. She will be delivered last quarter 2017. Her specific purpose is to bring LNG to two LNG terminals which are currently being constructed, at Tahkoluoto in Pori (completed in 2016) and Röyttä in Tornio, Finland (completed in 2018).
Since the Röyttä terminal in Tornio is located in the northernmost arm of the Baltic Sea, the vessel will have the highest ice class notation (1A SUPER) and COLD notation to allow the vessel to safely and reliably trade in the extreme winter weather conditions that occur in that region regularly.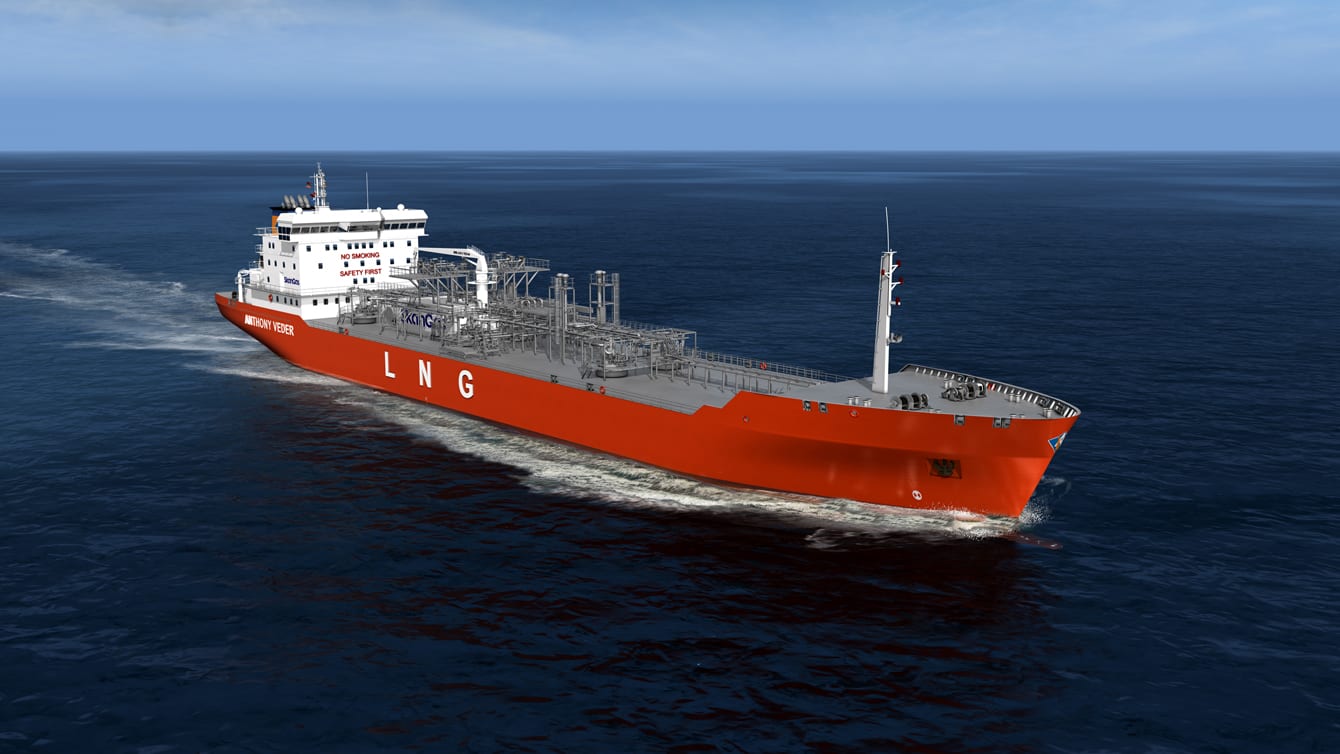 The design of the vessel is based on proven technology already successfully applied by Anthony Veder for its LNG carriers. Furthermore this vessel will also use the LNG boil-off gas as a fuel for its main and auxiliary engines, which makes the vessel fully compliant with the most stringent emission regulations and environmentally friendly in operation.
Improving the LNG infrastructure in the Nordic countries.
Skangas, the subsidiary of Gasum actively develops the LNG infrastructure for the Nordic countries. These developments are driven by the growing desire by customers that lack access to the natural gas grid to make the transition to a more sustainable source of energy.
"We are committed to developing cost and energy-efficient solutions for small to mid-size LNG shipping. For Anthony Veder this will be the fifth small-scale LNG carrier operating in the Northern European area. Furthermore this brings the total of LNG fueled vessels in our fleet to seven. But this agreement primarily and most importantly allows us to enter into cooperation with Gasum and further expand our existing strong relationship with our well respected customer Skangas", says Jan Valkier, CEO of Anthony Veder.
"We are very satisfied on our new agreement with Anthony Veder. The new vessel supports our strategic aim to develop the Nordic LNG infrastructure and gas market, furthering our possibility to offer a much more competitive product for end users in the maritime and industry sectors", says Gasum CEO and Skangas Chairman of the Board Johanna Lamminen.
Next to the newbuild 18,000 cbm LNG carrier, Skangas has already secured LNG transport capacity at sea since 2012 through charter contracts with Anthony Veder for two LNG carriers (Coral Energy (15,600 cbm) and Coral Anthelia (6,500 cbm)) and one LNG bunker feeder (Coralius (5,800 cbm) through the joint venture Sirius Veder Gas AB). All vessels are deployed in the North and Baltic Sea.
For questions concerning our press releases contact:
Nynke de Bakker
Communications Manager
T: +31 10 400 4854
E: Communications Anthony Veder
More news