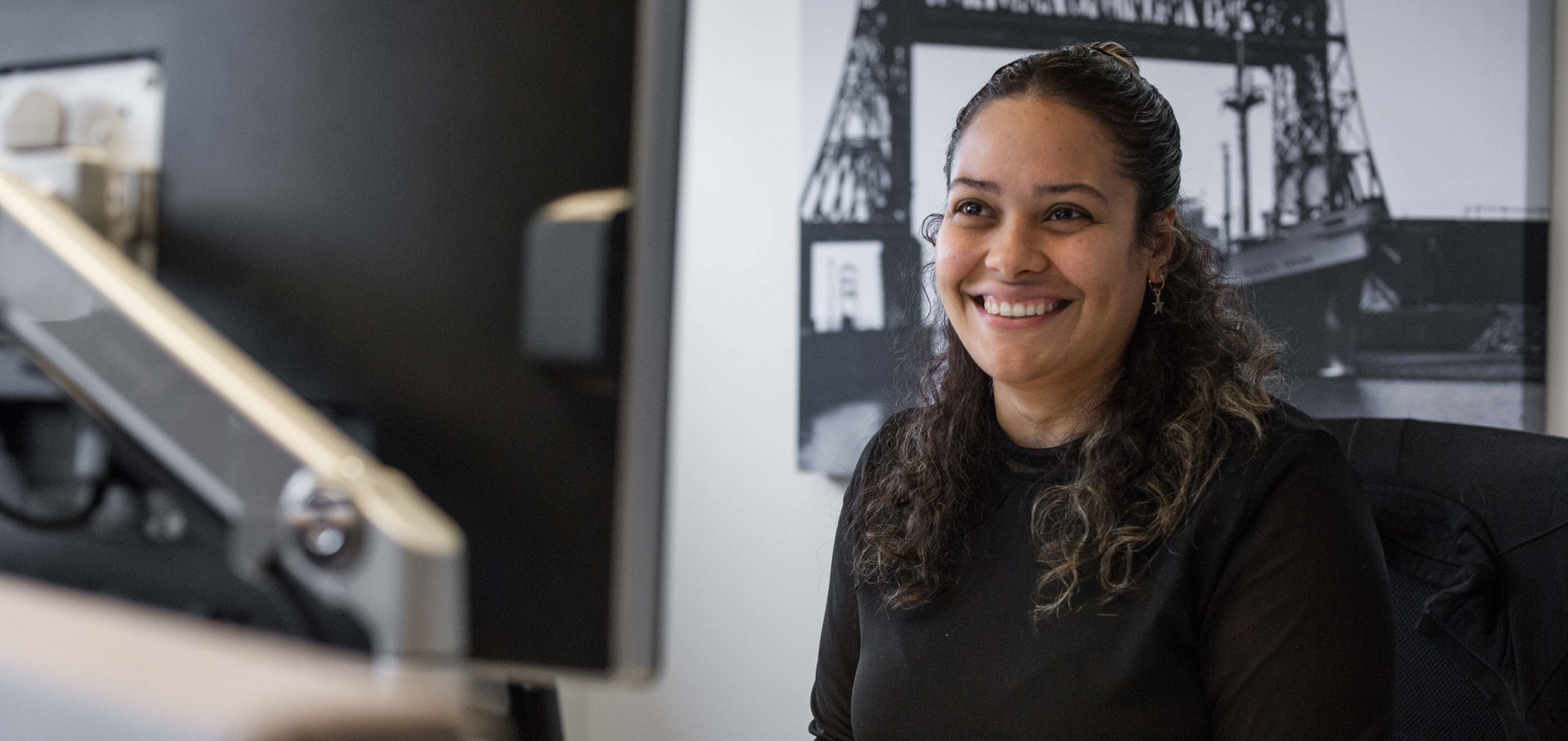 SHIP VISIT
Elize, crewing manager, visits Coral Ivory and Coral Siderea
April 2022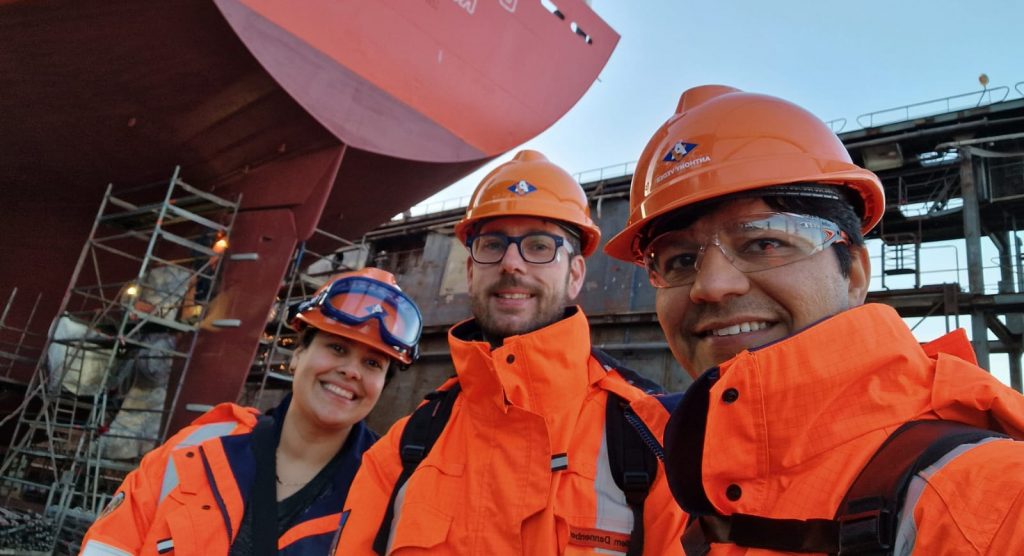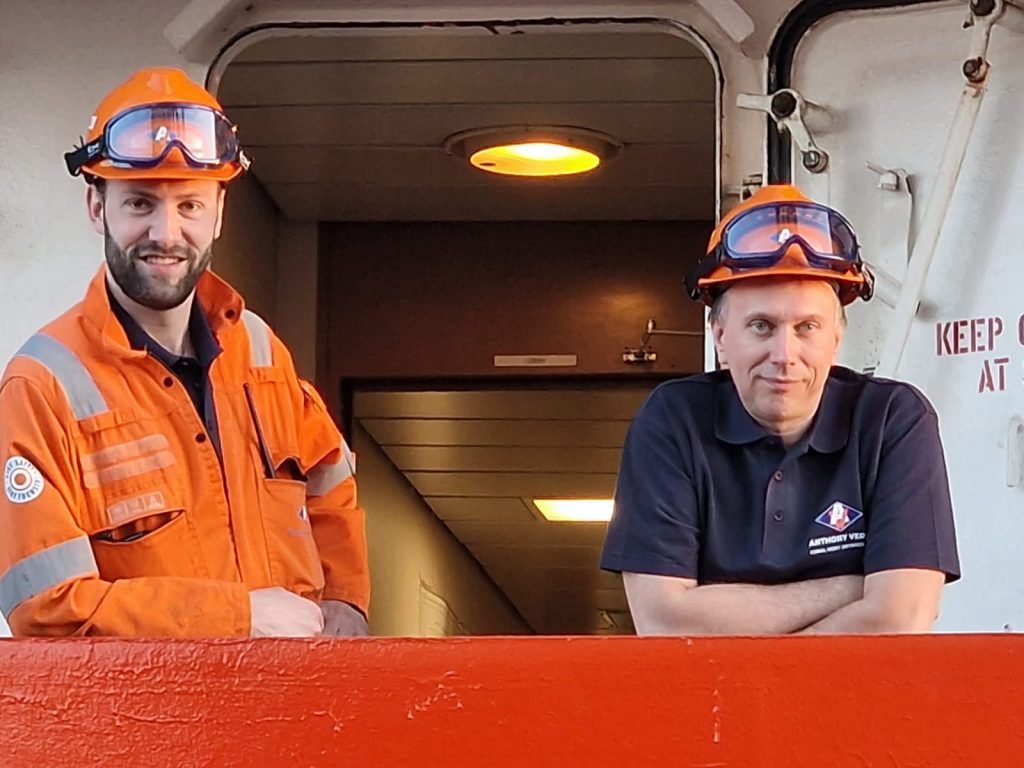 Together with colleagues from the SHEQ department, Jan Willem and Sumeet, I visited our colleagues on board of Coral Ivory at the shipyard.
As Sumeet recently started at Anthony Veder it was a nice experience to travel together to get to know each other. For him, it was the first ship visit within Anthony Veder.
It was a busy day on board but really good to see the Crew in person and have the chance to talk face to face.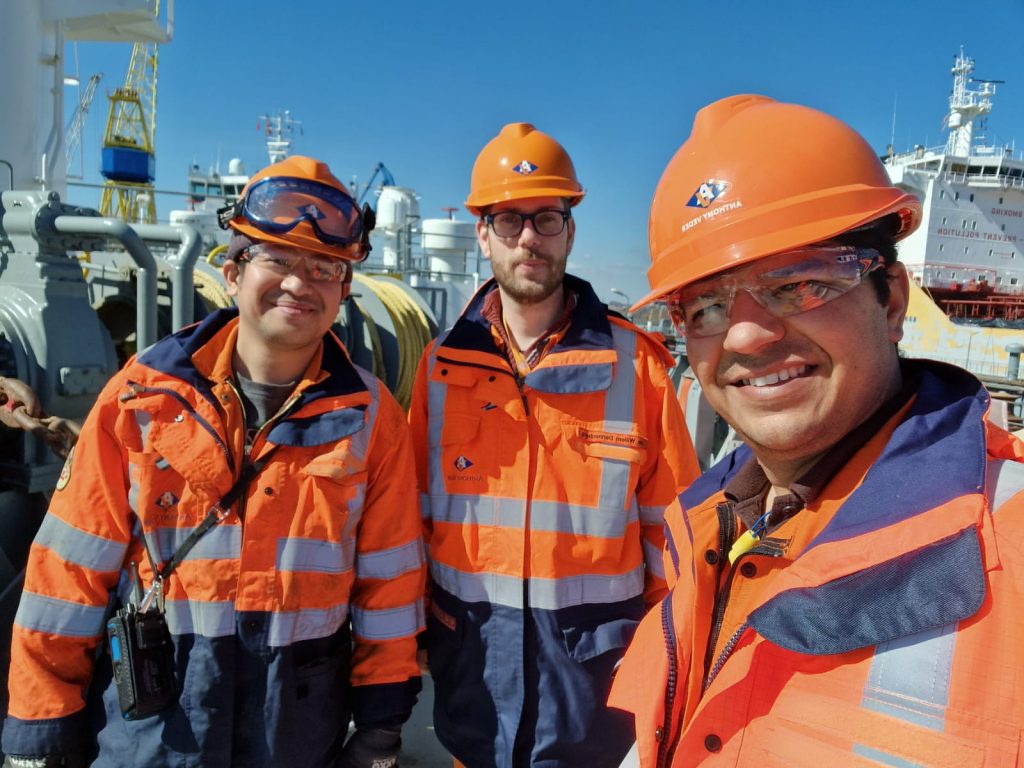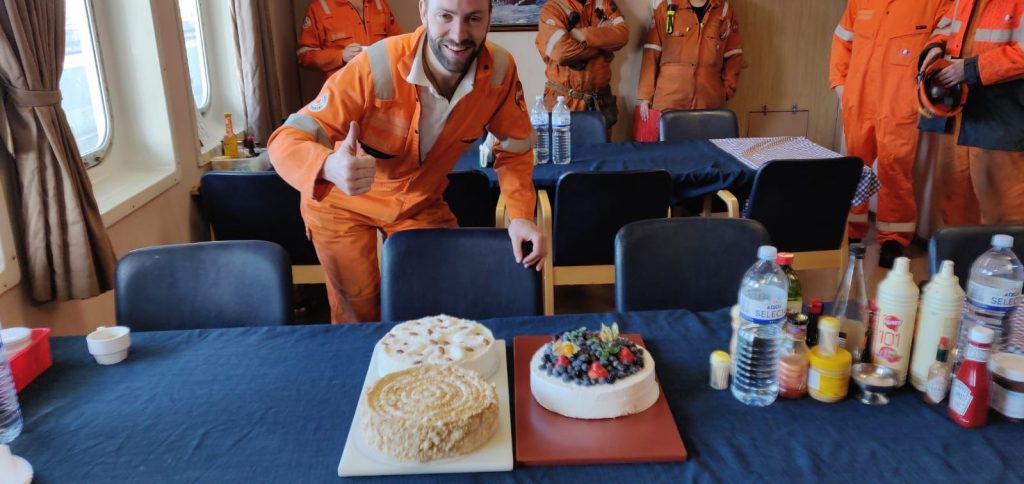 We celebrated the birthday of the Chief Engineer Jelle with some nice cake arranged by the agent.
Coral Siderea was also in Klaipeda so in the afternoon I had some time to visit as well.
I got a nice tour of the vessel from the 3rd Officer Lukas.
I am happy that it is finally possible to visit the vessels again after such a long time!